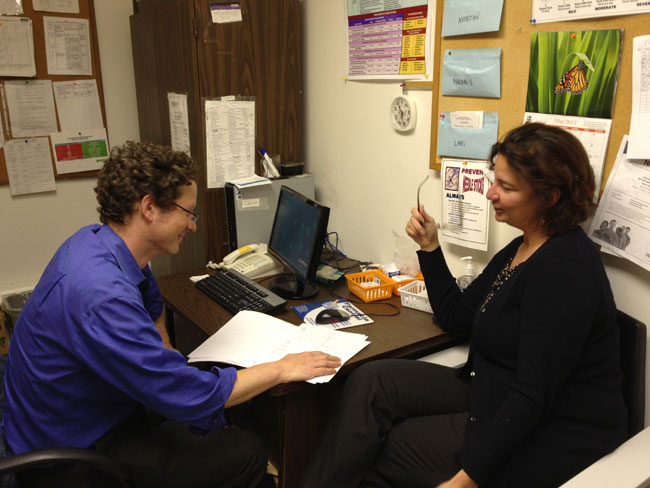 The Inwood Clinic is part of the Washington Heights Community Service. Our mission is to provide quality, culturally sensitive, recovery-oriented, evidence based treatment to all our clients. We serve adults, 18 years and older in the local community, which is predominantly Hispanic. We specialize in the treatment of psychotic disorders (e.g., Schizophrenia or Schizoaffective Disorder) or major affective disorders (e.g., Bipolar Disorder or Major Depression); though have the ability to treat all psychiatric illnesses. All services are available to all eligible clients regardless of ability to pay and are available in Spanish and English.

Our staff, comprised of psychiatrists, nurses, psychologists, social workers, recreational and occupational therapists, mental health therapy aides and peer providers works diligently to create individualized treatment plans for all their clients. Many of our professional staff hold appointments at the Columbia University Medical School and we are a teaching clinic for nurses, social workers and psychiatrists from Columbia University and the New York State Psychiatric Institute.

The clinic offers a variety of services such as psychopharmacologic management, case management and in some cases, individual therapy. There is also a Recovery Wellness Center with group treatment services led by peers and staff, a Transitional Employment Program, Individual Placement and Support Services and a dual-diagnosis program focused for people with primary psychotic disorders. We have the ability to provide injectable medications, laboratory testing and also conduct outreach visits when needed. Family Therapy and Dietician Evaluations on-site are provided as needed.
The Inwood Clinic is located at:
26 Sherman Avenue
NYC, NY 10040
Please call 212-942-8500 for general information.